Batchley and Enfield Woodland Walk, Redditch
This is walk around the Batchley and Enfield areas of Redditch. It goes through 3 different wood areas, the Memorial Garden and 2 local parks. It also includes the site of the former Enfield factory and the railway.
Distance: 4.5 miles
Terrain: Woodland and tarmac paths. Includes some stairs (alternate route available).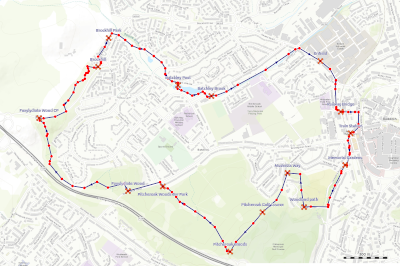 Click map for a larger version
The route is also available through the Ordnance Survey Online OS Maps and as a GPX file for handheld sat nav systems.