Upper Arley Circular Walk – Worcestershire Severn Valley
This route is based around the Upper Arley Circular Walk. This is a Worcestershire way marked route which takes in amazing views of Trimpley Reservoir and spectacular Victoria Bridge which carries the Severn Valley Steam Railway over the River Severn.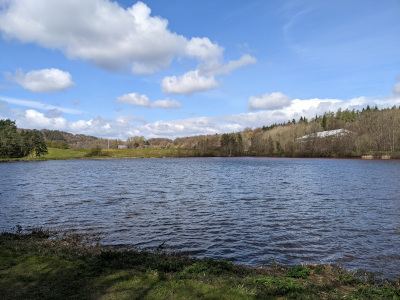 There are some issues with the way-marked route. I was unable to walk along a section of the route where the stiles have been removed / marked as private and even what appears to be 6 ft high electric fence. This appears to be a section that is marked as a permissive route and is not shown as a footpath on the Ordnance Survey Maps so in this case I believe they were legally entitled to (unlike some of the other routes where farmers appear to have deliberately blocked parts of a public footpath).
To avoid that section if following the route signs, when you reach Arley Lane instead of following the signs to the right, instead turn left walk along the road for a short distance and turn right into Lion Lane. After you pass the Memorial Wood then you will rejoin the route and sign-posts from there.
I have removed that section from my map, but instead added a short walk to Arley Station where, if you are lucky (or have the patience to wait) you can see steam trains passing on the Severn Valley Railway. I originally walked the route in reverse, but as the signs are only in one direction (anti-clockwise) I have reversed the route to show the signs.
Distance: 4.5 miles

Click the map for a larger version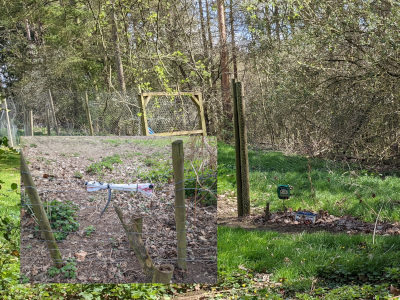 The route is also available as a GPX file for handheld sat nav systems.