Day out at the Midland Railway Centre in Derbyshire
We went to the Midland Railway Butterley during a special event weekend with a car rally, narrow gauge railway, garden railway and modellers event. We hadn't planned to visit on a special weekend, but looking at the timetable there are lots of events during the year so the chances of landing on one is pretty high.
We started by parking at the Station in Butterley. We went around the model train exhibitions and stalls and the Garden Railway. The toilets at this station are a distance away from the station and there is no baby changing table.
We ate in the station cafe which had mainly snacks, but had only a limited menu and didn't have a number of items that were listed. The food was nice.
We then caught the next train getting off at Swanick Junction. The first train we went on was a diesel DMU train. The journey was pleasant, a reasonable distance and not so long for the children to get bored.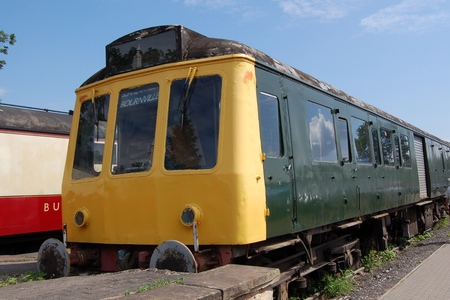 At Swanick Junction there was lots more to do including a narrow gauge railway (additional charge and we did not ride on that on this occasion), model railway exhibitions as well as a small museum, and bus shed. There is also a cafe which appeared to have the same menu as the cafe at Butterley, but with some additional items available (eg. chips).
There are good facilities at Swanick Junction including a small children's playground and a good parent and baby room.
On the day we visited there was a car rally at Swanick Junction including a number of old cars and commercial vehicles. We then travelled back to Butterley on a steam train which had a good view of the reservoir where the train line crosses it.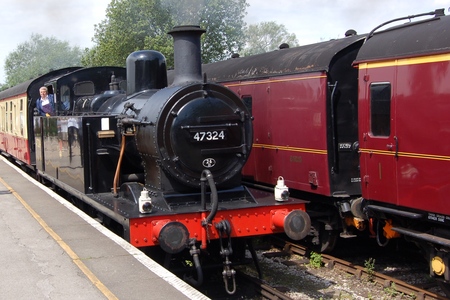 We stayed at Butterley for some refreshments and for the children to have a go at being train drivers at the model railway. Our tickets were day tickets so we then took another train for another round-trip. There had been some delays on the trains earlier in the day, but there was a particularly long delay on this train. This appeared to be due to them running a freight train on the line as well as the passenger trains.
The Midlands Railway Centre is a good place to visit for train enthusiasts. It's particularly good for anyone wanting to visit model railways due to the large number of displays across the two sites. Facilities at Swanick Junction are better than those at Butterley.