This is a walk starting at Morton Stanley Park walking around local roads in the Redditch area. If you map your route using a GPS then it will be trace the image of a dinosaur.
Distance: 6.2 miles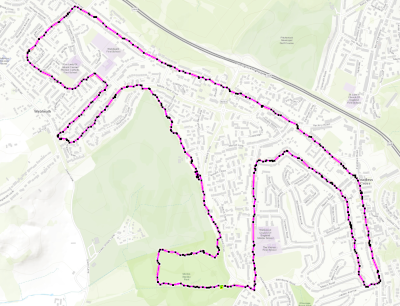 Click map for larger version
The route is also available through the Ordnance Survey Online OS Maps and as a GPX file for handheld sat nav systems.
This route is based on an existing route, unfortunately I don't know the original creator to give appropriate credit.